Are you serious about gaming? If so, visit Showtime Sports Cards & Collectibles today! You will find a huge selection of new products including Magic The Gathering, Pokémon, Yu-Gi-Oh!, and much more. You will be able to find the largest selection of single cards for sale. We even have gaming tables available.
Stop by and visit us today!

Our store is 4,000 square feet and features great prices on a number of one-of-a-kind items. You will love the variety of our inventory, where you will find a huge collection of unique retail items under one roof.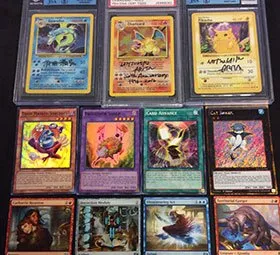 Get the right cards for your collection, call now!